Exhibitions
Vernissage: »Familiar/Foreign« – Images from the 1st Lausitz Photo Days
Free admission
Tickets & dates
About the production
The Lausitz Photo Days began in 2022 as a pilot project for the presentation on a regular basis of photography symposiums in the Lausitz. The idea is for experienced and prominent photographers, as well as younger and less-experienced ones, to come and work in the Lausitz region for a period of time.
With the unbiased eyes of outsiders, they explore the region's daily life, its idiosyncrasies, and its quiet beauty.
The symposium encourages the visiting artists to work together with photographers from the region. This type of exchange and collaboration broadens perspectives on all sides and allows everyone to look more clearly – at a region characterized by great diversity and constant change.
The 1st Lausitz Photo Days were curated by Gabriele Muschter, Herbert Schirmer, and Uwe Warnke, who worked closely with the Förderverein Lieberose e. V. and the Kulturstiftung Haus Europa. The Photo Days are based in Lieberose.
Artists
Fotografin Sonia Bialasiewicz

Fotograf Kurt Buchwald

Fotografin Ronja Falkenbach

Fotografin Laura Maria Görner

Fotograf Kai-Olaf Hesse

Fotograf Thomas Kläber

Fotograf Matthias Leupold

Fotografin Loredana Nemes

Fotografin Carla Pohl

Fotografin Anna Tiessen
Location
Location Galerie Atelierhof Werenzhain

Address Werenzhainer Hauptstraße 76, 03253 Doberlug-Kirchhain
Show detail page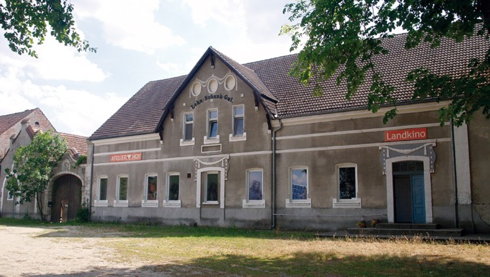 Cooperation partners